Remembrance Ride 2017
Sunday 12th November
Doors open, Warr's Harley-Davidson Kings Road, at 09.00hrs. Pre-ride briefing is at 09.20hrs prompt. GATES CLOSE AT 09.20hrs. Our policy is no briefing - no ride, so please arrive on time, with a full tank, to avoid disappointment.
Please be mindful of the local residents and arrive at 611 Kings Road as quietly as possible, thank you.
With a prompt start there will be a coffee stop and 2 minute silence at 11am. Continue on to Elstead war memorial for laying a wreath, then lunch at a local venue to there. I do not propose an organised run back to London as we will be very close to the A3 and people can be trusted to find their own way back. I understand that Hampshire and the New Forest are very beautiful in November.
I have chosen to go back to Elstead because that's where this ride started way back in 2003, it being the brainchild of former Road Captain and Safety Officer Peter 'Scottie' Scott, and many of our newer members will never have been there. There is a Royal British Legion club in the village and we'll be finding out if they can put on a lunch for us, along the lines of the Bisley extravaganza a few years ago. It may be that we will need to pre-book lunch numbers but that's nothing new, so watch this space for updates. I will also put a note on our private Facebook page.
Michael Howers - C&F Road Captain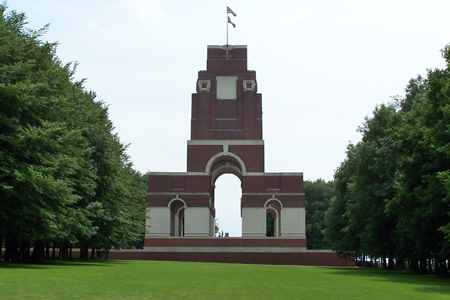 2018
November 11th 2018 will be the 100th anniversary of the end of the Great War, and it will coincide with Remembrance Day. I am proposing another foreign trip along the lines of Ypres in 1914, again restricted to holders of at least a Silver Rocker. This time we will be going to Albert in France, situated behind the Somme battlefield; we can lay our wreath at the poignant and enormous Thiepval memorial. We will travel out Saturday morning, going 90 miles by backroads from Calais to Albert; we will spend two nights in Albert; Sunday will be the big tour and wreath-laying. We will travel home on Monday. There are several hotels in Albert and its environs, and as the main British focus will be on Ypres so we should have the place largely to ourselves. In due course, I will supply the details of the crossing and hotel(s) to book and the other admin details.
Important information & requirements for ALL Chapter ride outs:
Chelsea & Fulham H.O.G. (C&F) operate a "No brief, no ride" policy and we will enforce this, so to avoid disappointment, please do not arrive late for the briefing
Allow plenty of time for signing in
Bring your C&F or Meridian Chapter membership card. This is mandatory to participate in ALL Chapter events
Bring your H.O.G. membership card. This is mandatory to participate in ALL Chapter ride outs
Ensure your bike is refuelled before departure
This is an official ride and qualifies towards the C&F riders patch and Precious Metal Rockers, more here
C&F H.O.G. ride outs - an explanation for new riders to the group.