Return of the Rawhide
10th June 2018
Once again I thought how could we push the boundary of the Sunday morning ride just a little bit further, as with the previous Rawhide rides.The plan came together with great weather and a good group of dedicated riders who wanted to take on the challenge of a 232 mile ride out towards the South West incorporating the counties of Surrey, Hampshire, Wiltshire and Dorset.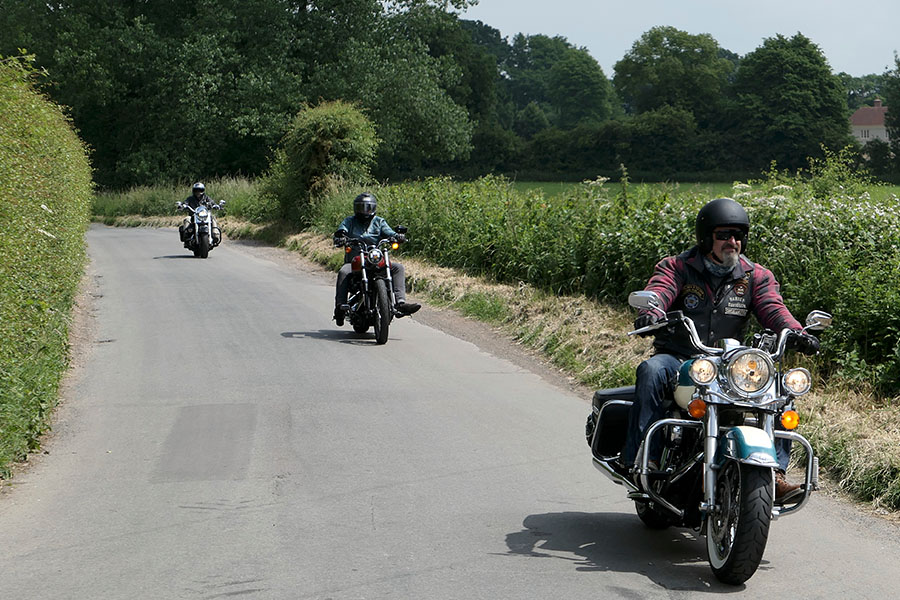 The key on any long ride is timing and all arrived on time, allowing us to get the briefing completed and away bang on time. Traveling down the A3 before branching off onto the Hogs Back towards Farnham, Odiham and winding our way out to Andover for the first fuel and coffee stop at the Royal Oak, who kindly laid on additional staff to cater for us.
Refreshed, we headed off West from Andover onto Salisbury Plain, riding at the national speed limit on the glorious open roads as they sweep through the undulating countryside, although we did have to slow down for the men in green in their Tanks at one point, understandable, or very messy otherwise!
Once we had run out of the Plain, it was up into the Wiltshire Downs, running along the ridge before dropping down to cruse through the majestic Fonthill Estate with is lake running along the side of the road. Cultural bit done, we continued through Cranborne Chase for a twisty and technical ride to Shaftbury in Dorset for a lunch and fuel stop for half an hour, before starting the second stage of the ride.
Both bikes and riders topped up after lunch, we set off back into the downs by riding up the famous Wiltshire Zig Zag, allowing us to run across the top of the downs with far reaching views and great roads before heading towards Fordingbridge heading towards the New Forest.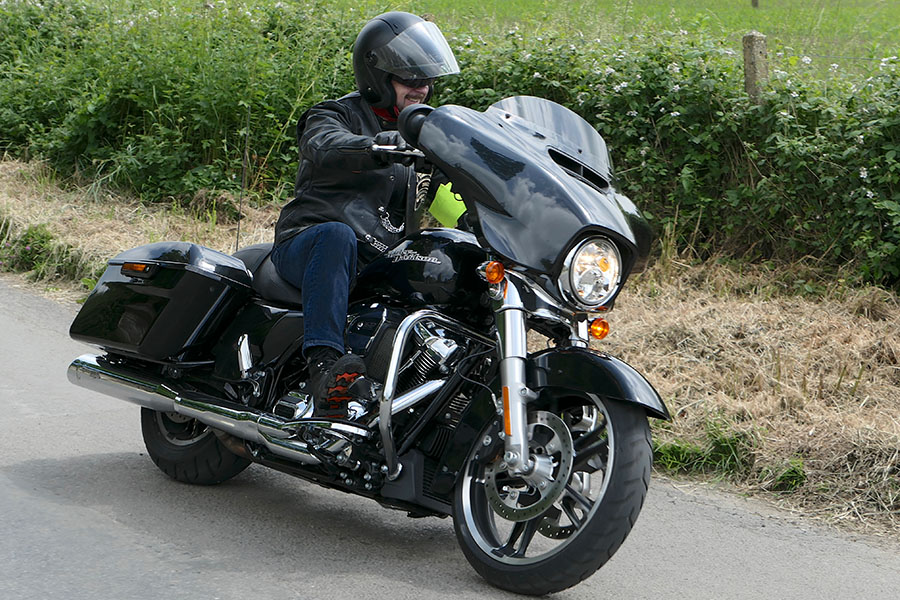 The ride through the New Forest is always a calm and controlled event and it did not disappoint, as we had to give way to the ponies and foals that take over the road and make you understand their strict speed limit.
Out of the New Forest we skirted round Romsey and Winchester to complete the homeward run with a blast up the A31 to Upper Froyle for the last fuel stop, (the Sportster riders now know how far they can push the range, although a little sweaty) however all made it successfully, and completed the day with afternoon tea and the obligatory photograph, before heading back up to the A3 and going our separate ways.
Well done to all the C&F riders who clocked up the best part of 300 miles plus for a Sunday ride, which is what it is all about!
Big thanks to John Warr for his heroic last man duties, my fellow RCs, and a special mention to Graham Willard for accompanying me on the final recce the week prior to the ride.
Until next time...
David O'Flaherty - C&F Road Captain