Harley-Davidson 115th Anniversary
Prague 2018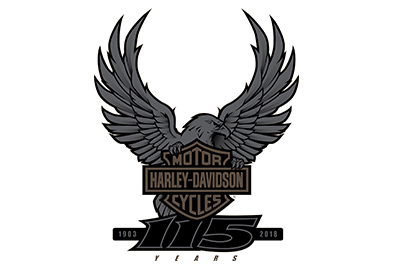 We are very pleased to announce that our Chapter's premier event for 2018 will be held at the 115th Anniversary Rally in Prague from the 6-7th of July 2018.
Join us as we celebrate 115 years of the mighty H-D in one of the most historic cities in Europe. This mega celebration event will include Day and Night parades, Live concerts, The Harley-Davidson Museum, New Bike expo, Custom Bike shows, Stunt shows, Themed parks and Attractions, Cinemas and Theatres, and even a European Championship Title Fight!
Now approaching 1 million worldwide members H.O.G will also be celebrating 35 years. A themed H.O.G village hosted by traditional partner, Jack Daniels Tennessee Whiskey, will welcome anyone with a passion for motorcycling and the Harley-Davidson brand.
This once in a lifetime celebration will offer many different experiences and will certainly be a party you'll never forget!
Our very own Chapter events will include a Pre-Trip night hosted by Warr's, Prague arrival welcome reception, Stunning rideout into the beautiful Czech countryside, post ride out Chapter Party somewhere fabulous and all guests will of course receive a unique tour shirt, rideout souvenir and rocker.
We've also reserved a number of rooms at a luxury city central, old town Prague hotel. 'Chapter Central' hotel details will be shared with ticket holders only.
SO DON'T DELAY... Download your Chapter event ticket application form

here*.
One form per ticket, current Chapter members only (inc pillions and guests). Guest numbers are limited. Terms and Conditions apply.
*(Right-click (control-click on a Mac) the link and choose 'Save Link As...' to save the document to your computer)
Buddy List
Looking for company to share your adventure to Prague, Czech Republic. Just add your details to a Buddy List in the Warr's showrooms to make contact with potential ride companions.
Top tips: establish accommodation expectations, ride styles and daily distances you'd like to achieve before you head off with your new ride buddy(s).
John Warr - C&F Chapter Director
For further details of H.O.G. events visit the H.O.G. events page